Plenary Session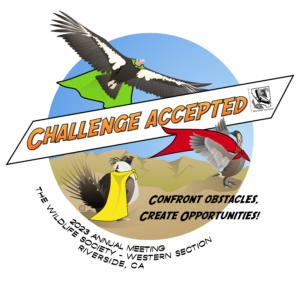 Meeting Theme — Challenge Accepted!  Confront Obstacles, Create Opportunities 
Thursday, February 9, 2023 — 2:00pm to 3:30pm
Livestreamed and Recorded
Chair – Randi McCormick
More information coming soon!
As professionals, we wear many hats and face constant change. In addition to the obvious challenges that confront wildlife research, conservation, and management efforts, we face obstacles in growing our reach and guiding the next generation of professionals: challenges such as competing interests, different backgrounds, and points of view. Throughout my career, I've been impressed that wildlife professionals are people of action who care deeply about their work. I challenge us to work together to directly address obstacles and actively create opportunities for wildlife professionals, collaborators, stakeholders, and those future wildlife biologists who are out there! For the 2023 Annual Meeting, I would like us each to throw down the figurative gauntlet, be honest with ourselves and each other, and take critical steps towards meeting challenges in wildlife science, conservation, and management head on. 
– Randi McCormick, Meeting Chair and TWS-WS President-Elect 
Keynote Address 

Wednesday, February 9, 2023 — 10:00am to 11:30am
Livestreamed and Recorded
Chair: Jim Sedinger, TWS Rep to Council
More information coming soon!
The Keynote Address and Dialogue will be organzied by our TWS Section Rep to Council, Dr Jim Sedinger and will discuss the free-roaming horse and burro issue.  We have a very knowledgeable group with a variety of opinions who will provide a very informative program for the Western Section focusing on the ecology/conservation/management aspects of the issue as well as the sociological aspects preventing effective solutions and potential solutions to the problem. 
Speakers will include:
Celeste Carlisle, Return to Freedom Wild Horse Conservation.

Celeste served a three-year term on BLM's Wild Horse and Burro Advisory Board and has been very active in research on the use of fertility control as a tool to address horse and burro numbers. 

She is one of the Principals in the development of The Path Forward, which advocates use of fertility control as an important tool, along with gathers, better use of long-term holding facilities and adoptions, to better manage horse numbers.
Nicki Frey, Associate Extension Professor at Utah State University. Associate Extension Professor at Utah State University.  Nicki Frey, in addition to her work with wildlife, has done some really important survey work gauging the public's knowledge and opinions about the horse and burro issue.
Jim Sedinger, Emeritus Faculty – University of Nevada, Reno.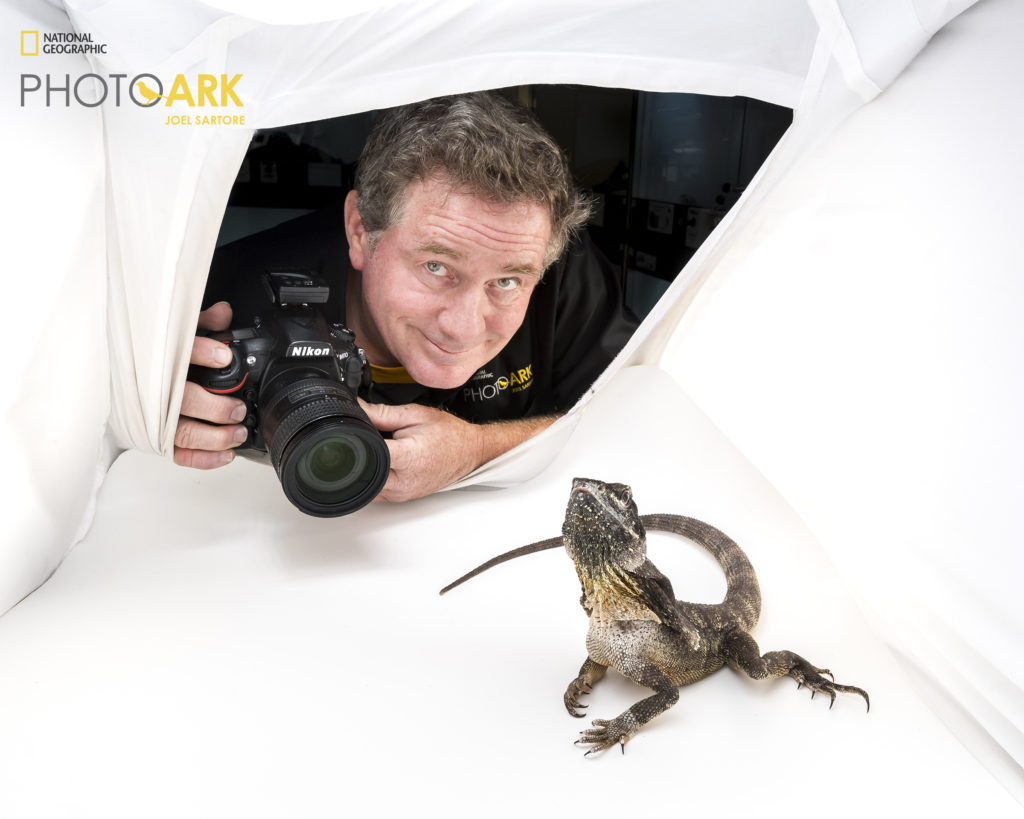 Friday, February 11, 2022 –11:00am to 12:30pm
Livestreamed and Recorded
Chair: Katie Smith, TWS-WS Presdent
Announcing the Western Section TWS 2023 Capstone Speaker:
Joel Sartore
In the field of environmental conservation, we all have a different role to play, and a different approach to addressing the myriad of challenges we face. For example, some excel in handling and tracking wildlife, some in crunching the numbers, and some in telling the story. Together we can do the work needed to study our imperiled species and to convince decision makers and the public to support conservation efforts. The responsibility for recovering the world's imperiled wildlife does not lie solely on the shoulders of wildlife biologists. In the age of social media, a simple post can have an even bigger impact in society than a groundbreaking journal article locked behind a paywall. Recognizing and working with effective partners outside of our field will be imperative in creating a sustainable future for humans and wildlife. 
The Western Section recognizes that communicating science and convincing the public to care about the species we care about is not always easy. This year we have invited a spectacular speaker who has Accepted this Challenge (quite successfully!), Joel Sartore. A TED speaker, National Geographic Explorer, and professional wildlife photographer.
Joel has spent decades documenting some of the rarest wildlife in the world and bringing the images and stories of these species to the public. And, with over 1.6 million followers on Instagram Joel's wildlife photos recieve tens of thousands of engagements per day, introducing potentially obscure species to folks who might never learn of their existence. In his Capstone presentation on Friday February 10 Joel will tell our Western Section about how he and other conservationists have Accepted the Challenge of wildlife conservation and science communication to be one of the most effective and well known wildlife photographers today.
Please join us in Riverside to participate in this fantastic event! 
---
ABOUT PHOTO ARK AND JOEL SARTORE
"I WANT PEOPLE TO CARE, TO FALL IN LOVE, AND TO TAKE ACTION."
Photo Ark is a multiyear effort to document every species living in zoos and wildlife sanctuaries, inspire action through education, and help protect wildlife by supporting on-the-ground conservation efforts.
National Geographic photographer Joel Sartore started the Photo Ark in his hometown of Lincoln, Nebraska, in 2006. Since then, he has visited more than 50 countries and photographed more than 13,000 species in his quest to create this photo archive of global biodiversity.
No matter its size, each animal is treated with the same amount of affection and respect. The results are portraits that are not just stunningly beautiful, but also intimate and moving.