SPONSOR AND EXHIBITOR PROFILES
CONDOR SPONSORS
California Association of Professional Scientists
https://capsscientists.org/;  ncompton@capsscientists.org
CAPS is an organization of scientific civil servants who protect public health, the environment, agriculture, and California's natural resources.
Colibri Ecological Consulting LLC
www.colibri-ecology.com – info@colibri-ecology.com
Colibri Ecological Consulting, LLC is a small business enterprise based in Fresno, California. It maintains a staff of about 25 technical team members. Colibri's mission is to help its clients carry out successful projects by providing sound scientific information and analysis to address biological resource challenges. Colibri's services include biological resource assessments, biological technical studies and reporting, special-status species surveys, nesting bird and roosting bat surveys, pre-construction surveys, wetlands/waters determinations and delineations, habitat restoration planning and monitoring, spill response and damage assessment, regulatory permitting, GIS mapping, environmental awareness training, and environmental compliance monitoring. With its headquarters in Fresno, Colibri has particular expertise in the flora and fauna of California's San Joaquin Valley and its surrounding foothills and mountains.
Endemic Environmental Services Inc.
PO Box 3747 – Fullerton CA 92834 info@endemicenvironmental.net
Endemic Environmental Services Inc. provides a strong team of biologists to conduct wildlife research, conservation, and consulting throughout California.
ERTEC Environmental Systems
1150 Ballena Blvd, Suite 250  – Alameda, CA 94501  www.ertecsystems.com
ERTEC manufactures revolutionary erosion, sediment and wildlife control systems with twice the performance, half the total cost and ZERO Waste. Compared to traditional solutions such as silt fence and wattles, ERTEC's sediment control technology significantly reduces unlawful sedimentation to global waterways.
Ironwood Consulting, Inc.
www.ironwoodbio.com;  jobs@ironwoodbio.com;  info@ironwoodbio.com
Ironwood Consulting is a Woman-Owned Small Business headquartered in Southern California, with staff in Colorado, Arizona, and Nevada. We specialize in biological resource management, impact assessment, regulatory permitting, and compliance monitoring. Our mission is to efficiently deliver scientifically defensible work products to meet environmental permitting and compliance requirements.
National Wildlife Federation
www.nwf.org;  prattb@nwf.org;  Beth Pratt Regional Executive Director
The National Wildlife Federation is America's largest conservation organization with over 6 million supporters nationwide, uniting all Americans to ensure wildlife thrive in a rapidly changing world. In California, the Federation leads the #SaveLACougars campaign, working with partners to build the Wallis Annenberg Wildlife Crossing outside Los Angeles.
Nomad Ecology
822 Main Street – Martinez, CA 94553   www.nomadecology.com
Nomad Ecology, LLC is a full-service ecological consulting firm that prides itself on an innovative and science-based approach. Nomad was founded in 2004 based on a desire to pursue work that is focused on natural resource management with the concept that a quality consulting firm starts with a solid foundation of local field experience that drives expertise. Nomad's services support natural resource managers of parks, open space, conservation lands, and fuel treatment efforts for fire safety and ecological health; as well as public utilities and public works sectors.
Swaim Biological Inc
4435 1st Street, PMB #312 – Livermore, CA 94551  kswaim@swaimbio.com;  www.swaimbio.com
Swaim Biological Inc. (SBI) is a San Francisco Bay Area-based, disadvantaged small business, founded in 1996. SBI conducts ecological research and provides environmental consulting services to a wide variety of clients, including public agencies, utilities, park districts, environmental non-profits, environmental and engineering firms, construction firms and private clients throughout California and beyond.
US Bureau of Land Management
Central Coast Field Office – 940 2nd Ave, Marina California 93933   mwestpha@blm.gov
The Central Coast Field Office of the Bureau of Land Management administers almost 400,000 acres of public lands in the Central California coastal area, including Cotoni-Coast Dairies National Monument and Ft. Ord National Monument.
BIGHORN SPONSORS
Animex USA Inc.
5616 Geary Blvd. Suite 211 – San Francisco, California 94121 USA
THE WORLDS BEST WILDLIFE FENCING – We combine biological understanding with engineering expertise to provide leading wildlife exclusion fencing. Working for over a decade within the construction and conservation industries we have helped many non-government and government organizations to design, install, monitor and maintain effectively wildlife fencing and mitigations solutions on a comprehensive range of projects.
Ascent Environmental, Inc.
455 Capitol Mall, Suite 300 – Sacramento, CA 95814  Adriana.Alba@ascentenvironmental.com
Ascent provides expert environmental, planning, biological resources, and climate change–related services. Ascent's biologists possess the extensive technical and regulatory experience necessary for accurate analysis, successful regulatory compliance, and informed biological resource management decisions. We are recognized for our ability to translate technical information into clear and concise documents, find innovative and pragmatic solutions to complex regulatory issues, and work as part of multidisciplinary teams. We emphasize providing reliable, unbiased information that allows clients to achieve their objectives and that regulators can use to support their decisions.
Aspen Environmental Group
5020 Chesebro Road, Suite 200 – Agoura Hills, CA 91301  business@aspeneg.com – www.aspeneg.com
Aspen Environmental Group is an expert interdisciplinary environmental services firm focused on the provision of services to clients responsible for building, maintaining, or regulating infrastructure and public works projects. Aspen provides biological resources services including surveys for special-status species, fisheries and aquatic resources, nesting bird management, natural communities mapping, and regulatory permitting consultation under the federal and state Endangered Species Acts. Aspen's in-house staff are experts in restoration of riparian and wetland habitat, conducting stream assessments, developing and implementation of species-specific management plans, and finding creative solutions for mitigation.
Dudek
605 Third Street – Encinitas, CA 92024  hello@dudek.com – www.dudek.com
Founded in 1980, Dudek is a 100% employee-owned environmental, planning, and engineering firm. Our 700+ employees nationwide help clients plan, design, and build projects that improve communities' built and natural infrastructure. We are creative, pragmatic problem-solvers working at the intersection of science, engineering, regulations, and multiple stakeholders' interest to help clients achieve project goals. With offices in 6 states, projects in all 50, and staff nationwide, we're poised to quickly mobilize for any project need.
ECORP Consulting, Inc.
dmitchell@ecorpconsulting.com – www.ecorpconsulting.com
ECORP Consulting, Inc. has assisted public and private landowners with environmental regulation compliance since 1987. We offer full-service capability, from initial baseline environmental studies through environmental planning review, permit negotiation, liaison to obtain legal agreements, mitigation design, construction monitoring and compliance reporting. We bring together an experienced multidisciplinary team of environmental and regulatory specialists, terrestrial and aquatic biologists, wetland specialists, habitat restoration specialists, water resources experts, permitting specialists, archaeologists, air quality and noise analysts, unmanned aerial systems (drone) specialists, and geographic information systems specialists.
GEI Consultants, Inc.
2868 Prospect Park Drive, Suite 400 – Rancho Cordova, CA 95670
kholland@geiconsultants.com  https://ecoandenviro.geiconsultants.com/
Today's environmental regulations are complex and ever-changing. GEI Consultants, Inc. continually keeps abreast of changing environmental policies, regulations, and technologies to give our clients the most up-to-date service we can provide to help them meet their goals and objectives. GEI specializes in broad and extensive multi-disciplinary ecological and environmental services which are often integrated with our other practice areas. This integration better enables innovative solutions that are more effective, efficient, and reduce overall project costs.
McCormick Biological, Inc
PO Box 80983 – Bakersfield, CA 93380 contact@mcbioinc.com – https://www.mccormickbiologicalinc.com/
McCormick Biological, Inc. (MBI) is a biological consulting firm based out of Bakersfield, sCA. MBI specializes in a variety of professional biological services including biological resource inventory, evaluation of impacts to special-status species, endangered species surveys, general plant and wildlife surveys, impact analysis, mitigation plans and preparation of biological technical studies for EIRs and biological resource sections for CEQA documents. MBI specializes in biological resources of the central valley and surrounding areas. The firm has extensive experience with oil and gas exploration and production, urban development and alternative energy.
Mountainview Biological Consulting 909-273-7276, hello@mtn-bio.com, www.mtn-bio.com
Mountainview Biological Consulting, LLC (MVBC) provides professional biological and ecological consulting support services as a certified Woman-Owned Business. We provide experienced botanists, ornithologists, desert tortoise biologists, wetland delineators, GIS technicians, bat biologists, and general compliance monitors. We conduct biological monitoring to ensure compliance with applicable regulations and project-specific protocols, and we conduct Status Species Surveys (Protocol), General Avian Surveys including Nesting Bird Surveys, Habitat Assessments, Wetland Delineations, Biological Impact and Assessment Surveys and Reports, Botanical Surveys. MVBC is proud not only to support our clients by providing a skilled team of specialists and tech-driven efficiencies, but proud to support our team of biologists with a robust benefits package and professional development program. Contact MVBC at hello@mtn-bio.com to inquire about our current opportunities.
Sapphos Environmental, Inc
https://sapphosenvironmental.com/
Sapphos Environmental, Inc. is a full-service environmental consulting firm based in Pasadena with offices in the Central Valley. We are a certified minority-owned, and women-owned small business (MBE/WBE/SBE) founded 30 years. We're comprised of highly skilled technical experts and professionals with departments specializing in environmental compliance, biological and cultural resources, GIS, and sustainability. We provide responsive and high-quality planning, resource management, and environmental compliance services to assist public and private sector clients throughout the development and implementation of various projects – including infrastructure, transportation, recreation, health, educational, and mixed-use projects.
WRA, Inc.
opportunities@wra-ca.com – www.wra-ca.com
WRA is an environmental consultancy that's making a net positive impact. As a tenacious team of planners, engineers, and scientists, we believe in leaving the lands we love better than we found them. We partner with public agencies, non-profits, and private entities on multidiscipline projects in a variety of markets. From planning and design, through entitlement and post-construction, we have your back. Our clients lean on us to navigate them through tricky projects and achieve benefits for both the natural environment and local communities. From our roots in wetland research and supporting our first clients in the Bay Area following the inception of the federal Clean Water Act, we have more than 40 years of experience in California's diverse ecoregions.
Westervelt Ecological Services
Contact: Amanda Dwyer  adwyer@westervelt.com  www.wesmitigation.com
Established in 2006, WES collaborates with private landowners, businesses, land trust organizations, non-profits, and government entities to develop environmental restoration projects that benefit local communities and native flora and fauna. Our professional staff contributed to over 30,000 acres of habitat nationwide, implementing restoration projects protecting and restoring vital natural resources. In addition, WES provides environmental mitigation options to help our clients meet local, State and Federal compliance requirements for public and private project impacts to streams, wetlands, and wildlife.
SEA TURTLE SPONSORS
AECOM
300 Lakeside Drive, Suite 400 – Oakland, CA 94612
AECOM is the world's trusted infrastructure consulting firm, delivering professional services throughout the project lifecycle – from advisory, planning, design and engineering to program and construction management. On projects spanning transportation, buildings, water, new energy and the environment, our public- and private-sector clients trust us to solve their most complex challenges. Our teams are driven by a common purpose to deliver a better world through our unrivaled technical and digital expertise, a culture of equity, diversity and inclusion, and a commitment to environmental, social and governance priorities. AECOM is a Fortune 500 firm and its Professional Services business had revenue of $13.1 billion in fiscal year 2022. See how we are delivering sustainable legacies for generations to come at aecom.com and @AECOM.
ESA | Environmental Science Associates
Brian Pittman, CWB Wildlife Program bpittman@esassoc.com   www.esassoc.com
ESA is a 100% employee-owned environmental consulting firm. We plan, design, permit, mitigate, and restore—for projects across our communities, infrastructure systems, open spaces, and wildlands. We are 50 years strong in 21 offices across California, the Pacific Northwest, and the Southeastern United States.
H. T. Harvey & Associates, Ecological Consultants
ecoinfo@harveyecology.com – https://www.harveyecology.com/work-for-us/
H. T. Harvey & Associates is a specialized ecological consulting firm based in the San Francisco Bay Area, with four offices in California and one in Hawaii. Since 1970, our highly trained ecologists and professionals have delivered exceptional ecological consulting services to public agencies, private entities, and nonprofit organizations. We apply our expertise in wildlife ecology, fish and aquatic ecology, plant ecology, restoration ecology, and landscape architecture in pursuit of our mission to create ecologically sound solutions to our client's complex natural resource challenges. Check our website for open positions and to sign up for Harvey Ecology Field Notes.
Holohil Systems
John Edwards  info@holohil.com
The Most Trusted Wildlife Tracking Solutions. Holohil Systems has spent over 35 years redefining the standard for wildlife tracking and telemetry. We know well that the wildlife research community requires consistently reliable equipment that produces precise data. We are proud that we can assist the crucial work of wildlife scientists and it is a responsibility we take seriously.
Midpeninsula Regional Open Space District
5050 El Camino Real, Los Altos, CA
astarr@openspace.org    www.openspace.org
Midpen is an independent special district that helps plants, animals and people thrive by preserving a connected green belt of more than 70,000 acres throughout the greater Santa Cruz mountains.
Riverside-Corona Resource Conservation
District 4500 Glenwood Dr  – Riverside, CA 92501 www.rcrcd.org –https://www.rcrcd.org/landuse-learning-center
The Riverside-Corona Resource Conservation District (RCRCD) is a local government agency that works to conserve the natural resources of areas within western Riverside and San Bernardino Counties. RCRCD provides resource management assistance to private and public land users and education programs about stewardship of natural resources. The RCRCD works to sustain natural resources by: Conserving habitat through land acquisition, habitat restoration, and management; Restoring native species and conducting aquatic species propagation; Educating broad audiences about stewardship of resources in natural, urban, and agricultural ecosystems.
The Rewilding Institute
POB 13768, Albuquerque, NM 87192   john@rewilding.org – rdharding2@gmail.com    www.Rewilding.org
The Rewilding Institute (TRI) serves the community of conservationists dedicated to restoring a wild Earth. To serve wild Nature, TRI strives to strengthen the grassroots conservation community. We do so in several ways: education and outreach, support for frontline groups, and conservation science. TRI emphasizes the restoration of highly interactive species (keystone and foundation species) throughout their suitable range in ecologically effective populations. TRI's founder, the late Dave Foreman, wrote the book "Rewilding North America: A Vision for Conservation in the 21st Century". Be sure to also check out the Global Rewilding Alliance (rewildingglobal.org) and Nature Needs Half (natureneedshalf.org).
Sequoia Ecological Consulting
Sequoia is a California-based woman-owned small business providing focused biological services to government agencies and private entities. Our team of 50 wildlife biologists, botanists, fisheries specialists, and arborists help public agencies plan and implement projects that meet their mission goals while minimizing environmental impacts and focusing on conservation. When founder Debie Montana sought to establish the company 11 years ago, she chose the name Sequoia because she felt connected to these quiet majestic trees. As part of her graduate studies at San Jose State University, Debie studied the population genetics of coastal redwood forests as they regrew after wildfires. Symbolically, she likened the biodiversity and resiliency of these forests to what she hoped her company would be.
Wildlife Drones
ryan@wildlifedrones.net – www.wildlifedrones.net
At Wildlife Drones, we are reinventing animal tracking research from the ground up. We're all about empowering those in the field to collect more data more often and keep track of their animals like never before. Our drone-based system allows researchers to see the real-time locations of up to all their tagged animals simultaneously. It all works from the air, which saves time, improves tag detection, and provides unparalleled access to even the most challenging landscapes. Wildlife professionals have put it to good use tracking everything from invasive insects to endangered birds to large mammals, in all manner of habitats all over the world. We work closely with each and every one of our partners to empower their unique work. If you're curious how Wildlife Drones can help with your research, we'd love to meet you and offer solutions!
EXHIBITORS
BioMaAS, Inc
Ivan Parr
Biological Monitoring and Assessment Specialists. Specializing in a wide range of environmental services.
California Department of Fish and Wildlife
Esther.Burkett@wildlife.ca.gov  916-531-1594  https://wildlife.ca.gov/
"MISSION STATEMENT To manage California's diverse fish, wildlife, and plant resources, and the habitats upon which they depend, for their ecological values and for their use and enjoyment by the public. Department staff will be available to answer questions and provide information on temporary and permanent employment opportunities, along with information on publishing in the California Fish and Wildlife Journal. Recent and historical issues of the journal will be available for free.
Conservation Unlimited Alumni
FACEBOOK: www.facebook.com/ConservationUnlimited/  INSTAGRAM: www.instagram.com/CUAA_humboldt  https://www.cuaahumboldt.org/
Established in 1968, Conservation Unlimited Alumni Association (CUAA) is the longest running alumni organization at Humboldt State University (HSU) and is comprised of graduates from the College of Natural Resources and Sciences. Our mission is to foster the lifelong commitment to conserving natural resources and we currently function as a 509(a)(2) charitable organization dedicated to supporting the academic and professional development of HSU natural resources students through awards, scholarships, loans and networking opportunities.
Lotek Wireless
115 Pony Drive  Newmarket, ON, Canada  
World leader in the design and manufacture of fish and wildlife monitoring systems.
River Thrush Studio
My art is inspired by nature. I create pieces that celebrate the diversity of our Earth's fauna and flora, while sharing how we can enjoy and learn from our natural world. My pieces are original paintings of birds on leaves that are finished as matted wall art and jewelry. Then additionally I create printed illustrations of birds, flowers and insects, that are posters, cards, prints, stickers, magnets, and buttons.
Save The Snakes
To increase worldwide snake conservation efforts, Save The Snakes was founded in 2017 to protect threatened snake populations and reduce direct conflicts between humans and snakes by implementing mitigation strategies which will lead to peaceful coexistence. Save The Snakes works with a community of organizations, companies, individuals, and donors who help us promote, implement, and sustain snake conservation projects around the world. Together we work globally to promote our mission and foster support for snake conservation. To date Save The Snakes has fueled the growth of 29 snake conservation projects in 18 countries. In 2021, Save The Snakes founded the Snake Conservation Center (SCC) in Sacramento, California. The SCC acts as a foundation from which to conduct our work and better serve our worldwide network of Conservation Partners.
San Diego Zoo Wildlife Alliance
https://sandiegozoowildlifealliance.org/
San Diego Zoo Wildlife Alliance is an international, nonprofit conservation organization with two front doors: the San Diego Zoo and the San Diego Zoo Safari Park. We integrate wildlife health and care, science, and education to develop sustainable conservation solutions. We are committed to saving species worldwide by uniting our expertise in animal care and conservation science with our dedication to inspiring passion for nature.
Wildlife Acoustics, Inc
Turning sound into discovery and insights into impact. Wildlife Acoustics is the leading provider of bioacoustics monitoring technology for biologists, ecologists, researchers, and government agencies worldwide. We develop innovative, reliable tools that help wildlife professionals make discoveries that expand our understanding of the planet. Our Song Meter acoustic and ultrasonic passive recorders help scientists conduct species inventory, presence/absence surveys, and habitat health monitoring in harsh climates over long periods. And our handheld Echo Meter Touch turns mobile devices into interactive bat detectors, providing a compact, sophisticated research tool and enhancing citizen science programs. We are proud to support the scientific community via our quarterly grant program, supplying researchers with the equipment they need to further the study of bats, birds, frogs, and other vocal wildlife. Additionally, we offer free virtual product training weekly to ensure that our customers get the most from their equipment.
John Konecny Memorial Fund Book Sale
Scholarship info coming soon:  www.tws-west.org
Please stop by the memoriam table for a well-known biologist in the So Cal Chapter who passed away last summer, John Konecny. His family has donated his entire library of wildlife books and we are going to offer them for free along with a donation basket which will fund a memorial scholarship fund the Western Section is administering.
TWS Bay Area Chapter
twsbayarea@gmail.com   https://www.sfbaywildlife.org/
The San Francisco Bay Area Chapter serves eleven counties in Northern California: Sonoma, Marin, Lake, Napa, Solano, Contra Costa, Alameda, Santa Clara, Santa Cruz, San Mateo, and San Francisco. Come meet your current board members at our booth!  Are you looking to get more involved with the chapter? We are looking to fill a few board vacancies. We will also have discounted merchandise available for sale.
TWS Central Coast Chapter
Facebook: https://www.facebook.com/cacentralcoastchaptertws     http://wildlife.org/cali-centralcoast
The California Central Coast Chapter of The Wildlife Society (CCCC) spans the counties of Santa Barbara, San Luis Obispo and Monterey, and was established in July 1971. The CCCC works to encourage high standards of professional achievement, recognize and commend outstanding work, and address the needs and problems of student and professional wildlife biologists.
TWS-Hawai'i Chapter
twshawaii@gmail.com   https://hawaii.tws-west.org/  PO Box 22192 Honolulu, Hawai'i 96823-2192
The Wildlife Society Hawai'i Chapter dedicates itself to the conservation and preservation of flora and fauna endemic to the Hawaiian Islands. The Hawai'i Chapter is part of the Western Section of The Wildlife Society. Our objectives are to: Promote the sound stewardship of wildlife and their habitats in Hawai'i and the Pacific; Promote the conservation of indigenous and endemic Hawaiian and other Pacific wildlife and their habitats; Promote the development of knowledge, skills, and abilities necessary for success of wildlife professionals and the conservation community in the State of Hawai'i and Pacific.
TWS North Coast Chapter
www.cncctws.org   cncctws@gmail.com  Instagram: @cncctws
CNCC provides opportunities year-round for members and non-members to network with other professionals, mentor students, and exchange information about the latest wildlife science. Throughout the year we provide workshops and learning opportunities for members to continue their education and build new skills. We also stay current with conservation affairs and provide technical expertise when pertinent.
TWS Sacramento-Shasta Chapter
https://wildlife.org/sac-shasta  Facebook: https://www.facebook.com/sacshasta  Instagram: https://www.instagram.com/sacshastatws
The Sacramento-Shasta Chapter of TWS, founded in 1966, is a volunteer-run organization that serves 23 counties throughout the Sacramento Valley and interior mountainous region of northern California. Our region contains a staggering range of ecosystems including valley floor wetlands, oak woodlands, a diversity of montane forest types, high altitude alpine systems and great basin sagebrush scrub, to name just a few. Collectively, these areas support many hundreds of wildlife species from Swainson's Hawk to Pacific Fisher to Pronghorn Antelope. We support the Wildlife Society's goals and work to inspire, empower, and enable wildlife professionals to sustain wildlife populations and habitats through science-based management and conservation on a regional level.
TWS Southern California Chapter
FACEBOOK: www.facebook.com/socalwildlife  INSTAGRAM: www.instagram.com/twssocal  
LINKEDIN: www.linkedin.com/groups/4293110/  WEBSITE: https://wildlife.org/socal/
The Southern California Chapter of TWS, founded in 1966, serves San Bernardino, Ventura, Riverside, Orange, San Diego, Los Angeles, and Imperial counties in Southern California. Our region contains a diversity of endemic ecosystems including coastal sage scrub, Mojavean and Sonoran desert scrub, and vernal pool grasslands among others and species including the coastal California gnatcatcher, listed kangaroo rats, and Quino checkerspot butterfly. Our mission is to develop and promote sound stewardship of wildlife resources and environments upon which wildlife and humans depend; provide training and development opportunities for current wildlife professionals, recruit and train the next generation of wildlife professionals; encourage increased ethnic, gender, cultural, career stage, and economic background diversity; increase awareness and appreciation of wildlife values; and seek the highest standards in all activities of the wildlife profession.
TWS-WS Conservation Affairs Committee
Chair, Kelly Holland
The Western Section's Conservation Affairs Committee tracks and responds to policies that may affect the conservation of wildlife and their habitats within the geographical scope of our Section. Stop by our table and find out how to get involved!
TWS Diversity Committee
INSTAGRAM: https://www.instagram.com/twswestdiversity/
Science, Technology & Engineering
Change Spaces, Not People
TWS Student Affairs Committee
EMAIL: students@tws-ws.org  WEBSITE: https://sites.google.com/tws-west.org/career-builder-workshops/home
FACEBOOK: https://www.facebook.com/twsweststudents
The Student Affairs Committee (SAC), formed in 2005, supports wildlife students and early career professionals (ECP) by engaging students and faculty in Section activities, and emphasizes career-long benefits and opportunities of active membership in The Wildlife Society. The SAC activities and outreach efforts extend to colleges and universities within the Western Section, regardless of student chapter affiliation or accreditation status, to encourage and foster student and recent graduate involvement in the natural resources field.
TWS Western Wildlife
Editor: David Germano,
www.westernwildlife@tws-west.org  https://wwjournal.org
Western Wildlife – the journal of the Western Section of The Wildlife Society – continues to be a research outlet for Western Section members. Journal staff strives to help seasoned researchers and graduate students alike share their discoveries in the field by assisting with peer-review, editorial contribution, and final publication. Western Wildlife accepts papers ranging in a variety of topics and taxa with the idea of providing a platform to unite researchers from a variety of backgrounds with the goal of publishing a quality product that will benefit the continual professional development of our membership.
TWS Workshops
Ivan Parr 
www.tws-west.org  workshops@tws-west.org
Western Section Workshops aims to provide current and intellectual information combined with hands-on experience to student and professional biologists, researchers, and agency staff with an interest in professional development.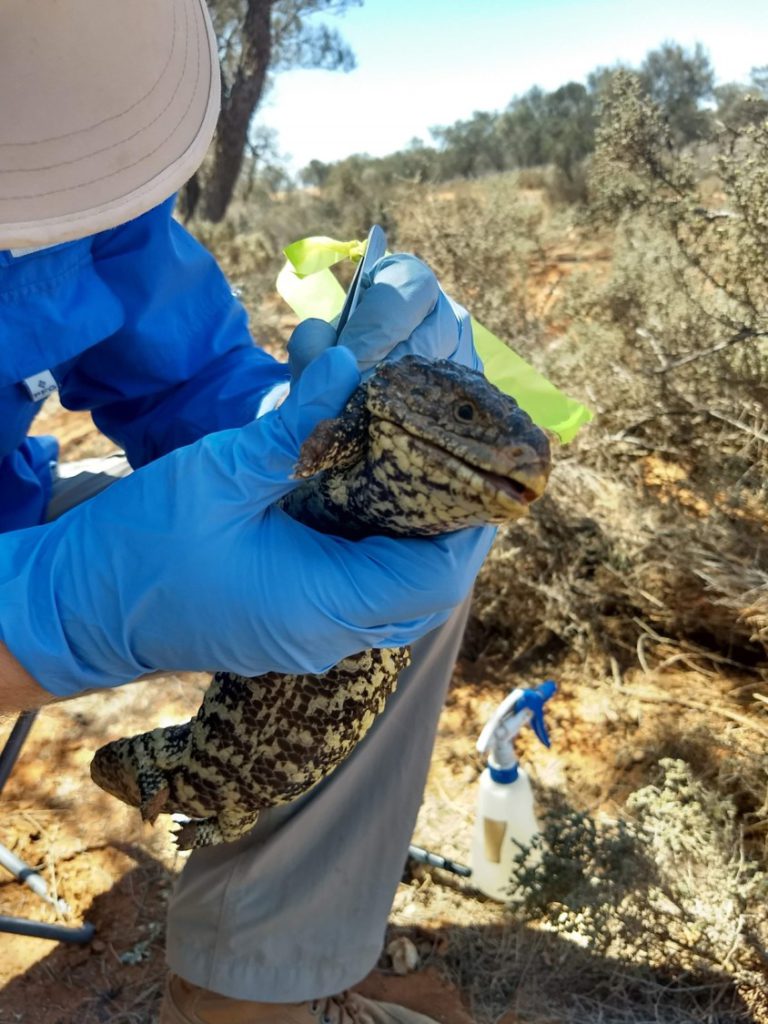 Thank You to our Past TWS-WS Annual Meeting Supporters:
AECOM
Alpen Optics
American Wildlife Enterprises
AmigoCloud
Animex Fencing
Ascent Environmental, Inc.
BioMaAS, Inc.
California BLM
CA Dept of Fish and Wildlife
CA Landscape Conservation Cooperative
Colibri Ecological Consulting
Condor Country Consulting, Inc.
Cordoba Corporation
Coyote Brush Studios 
Craft and Quail
Desert Tortoise Council
DeTect Inc.
Dudek
E.I. Medical Imaging
ECORP Consulting, Inc.
Electronic Data Solutions
Environmental Science Associates 
Environmental Solutions & Innovations, Inc.
ERTEC Environmental Systems
ESA Biological Resources
Fletcher Conservation Lands
Friends of Nevada Wilderness
GEI Consulting Engineers and Scientists
GeoTrak, Inc.
H.T. Harvey & Associates
Holohil Systems Ltd.
Humboldt State Alumni
ICF International
Ironwood Consulting, Inc
Laurel Mundy Illustration
LSA
Lotek Wireless Inc. / Biotrack / Sirtrack
McCormick Biological, Inc.
Mountain Lion Foundation
National Wildlife Federation
North Star Science and Technology, LLC
North State Resources, Inc.
Owyhee Air Research
Pacific Gas and Electric
Quad Knopf
RECON Environmental, Inc.
Redfin
Reyes Paintings
San Diego Zoo Institute for Conservation Research
San Diego Zoo Wildlife Alliance
Save the Snakes
Sequoia Ecological Consulting, Inc.
Shasta-Trinity NF
Sirtrack Tracking Solutions
Sonoma County Water Agency
Stantec
Sue's Art
Swaim Biological, Inc.
Telemetry Solutions
The Crustacean Society
The Great Basin Institute
The Wildlife Society
Titley Scientific
Tomahawk Live Trap Company
Transcon Environmental, Inc.
Tulare Basin Wildlife Partners
U.S. Peace Corps
URS Corporation
USDA Forest Service
US Department of the Interior – Bureau of Land Management
Vectronic-Aerospace
Westervelt Ecological Services
Wildlands
Wildlife Consulting & Photo
Wildnote
WRA Environmental Consultants, Inc